Weddings & Events
And your dream comes true
Your most beautiful day, an enchanting and magical day, in a stunning setting which will remain in your heart forever. A corner of paradise suspended between the sky and the land, a jubilant, emotion-packed moment during which nothing is left to chance.

What better setting could there be for the promise of all promises? Everything is planned right down to the smallest detail, from the location of the welcome cocktail with a stunning buffet, to the banquet itself with exquisite glassware and porcelain, and then there is the menu created by our chef, from tasty finger food and exciting dishes, to the wedding cake and wedding favours which are a delight for the eye and the palate, the perfect blend of creative flair, genuineness and mastery.

On top of which there are the flowers and the lights, the music and the colours in the perfect setting for your special day.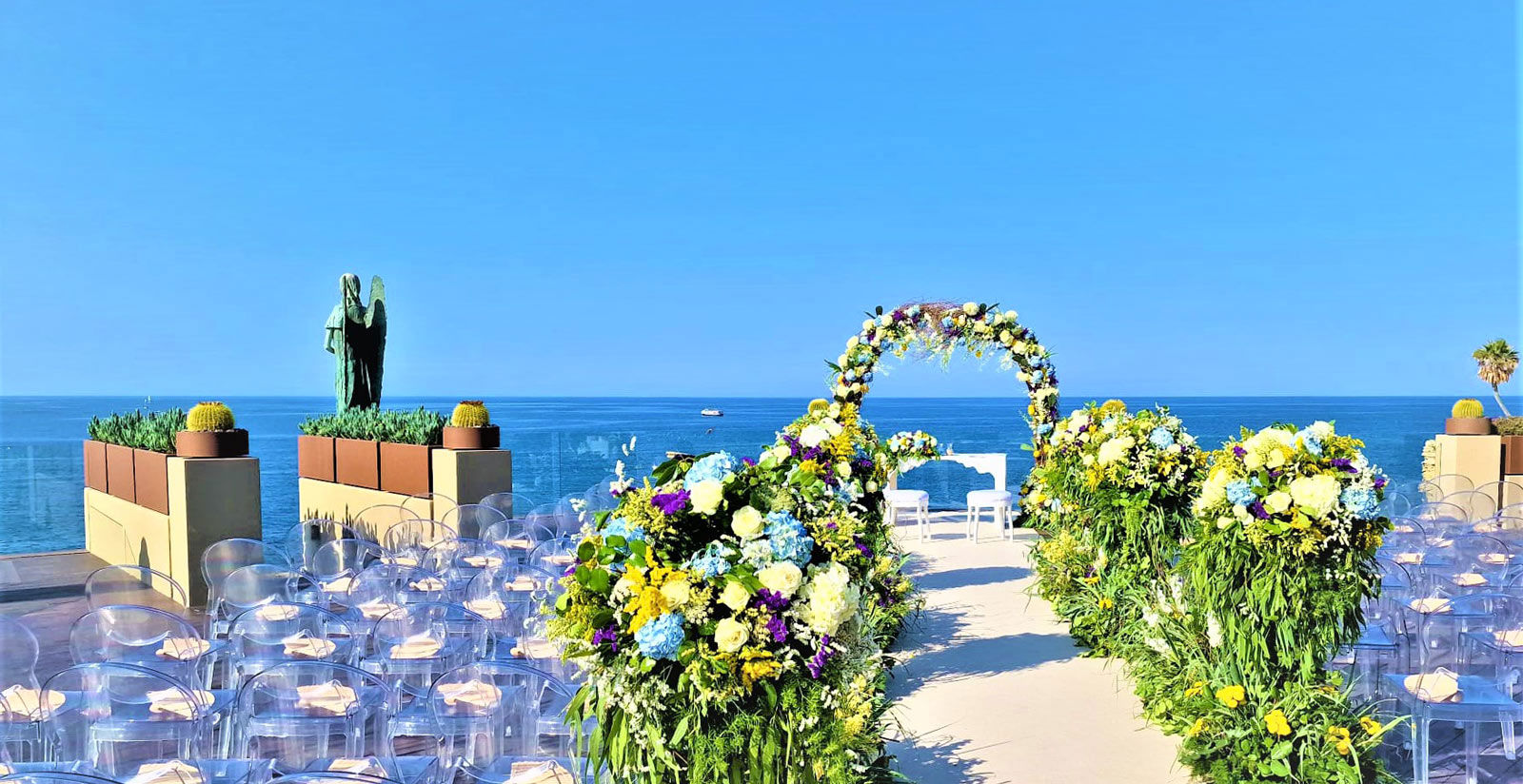 We will look after you and accompany you on this great adventure, advising you on all those aspects which will make it truly unforgettable, trying to satisfy all requests, pampering your guests so that, for you and your family, this will be the most wonderful day of your life, with nothing to worry about, in an exclusive and unforgettable setting.

The Minareto Seaside Luxury Resort & Villas is the ideal setting for weddings at any time of year.
For summer weddings the outdoor areas are a stunning location with wonderful views of Ortigia or over little bays with crystal-clear waters. And for winter weddings there are the elegant indoor areas with soft lighting, boiserie and precious marbles.